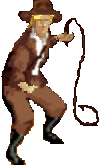 Mysteries & Secrets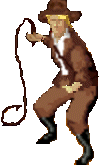 Of

FRIENDS!!!!!!!
An incredible scoop from Hollywood by SIERRA ON-LINE!!!!!
It seems that Sierra On-Line has sold the rights of Quest for Glory to
PARAHILL PICTURES, to make a new amazing movie, called
SHADOWS of DARKNESS

Here's the movie's poster, only for you!!!
It's incredible, but it's true! The movie's coming fall december 1999!!!
Don't lose it!!!!!!!!!!!!


Some of the artwork in this web page are courtesy of Sierra On-Line Inc. All rights reserved