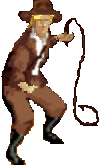 Mysteries & Secrets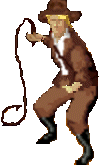 Of

Hello to all, friends!
As you can see in the update section, Mr.Pizza has gone to military service.
In fact, in italy, all guys of us must pass ten months (at first it was 1 year!)
of military training.
Well, 7th july 1998 was Mr.Pizza's turn, so I wanted him to give a little humor tribute.
Well, have you ever asked yourselves what's a hero occupation between a quest and the next?
Well, this is my Quest-for-Glory-interpretation...
What do you thik about it?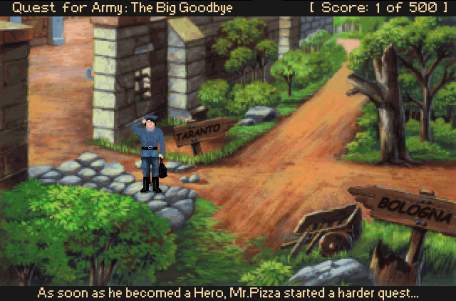 See you soon Mr.Pizza!
Good Luck!


Some of the artwork in this web page are courtesy of Sierra On-Line Inc. All rights reserved